Giangi is a italian company with a strong sartorial tradition, oriented at research, innovation and service.
Born in this way, son of creativity and rielaboration of old ideas, innovative products, exclusive fabrics, process and special treatments. All operation are made inside the company, under respect of rules of Neapoletan tailor tradition.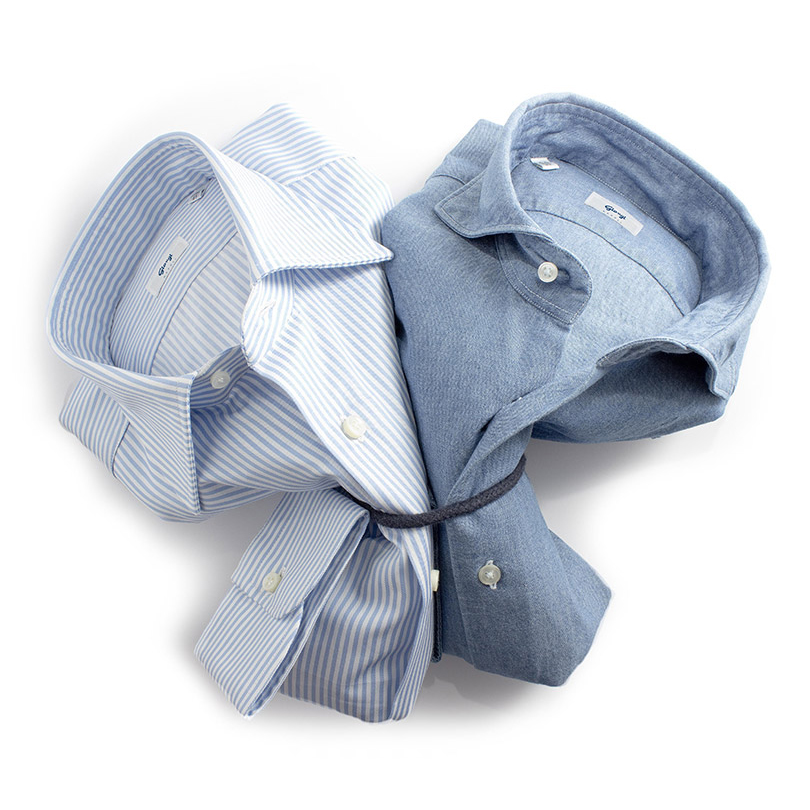 FLEXI - THE REVOLUTION OF CONFORT
Our patent allows, thanks to a special construction, to make a shirt with 100% cotton fabric with a new concept of comfort.
Generally the most critical part of the shirt is the back, as it brake a lot of the movements of the person, our Flexi, thanks to a particular construction system, has instead an elastic back.
The use of natural fibers, instead of fibers mixed with elastan, prevents any type of allergies and has generally superior hygroscopic performance, pure cotton fabrics are generally fresher, prevent odors and retain their appearance and characteristics over time.